Halloween has passed, the leaves have fallen and now we're just days away from turkey, cranberry sauce, and pumpkin pie. However, that doesn't mean that safety standards should slip, and the excitement of the holiday season may cause distractions at work. So, staying vigilant with workplace safety training is key.
With another busy month of safety events, we have prepared an interesting set of November safety topics for you. And, if you need more inspiration, you can peek at our September Safety Topics and October 2023 Safety Topics.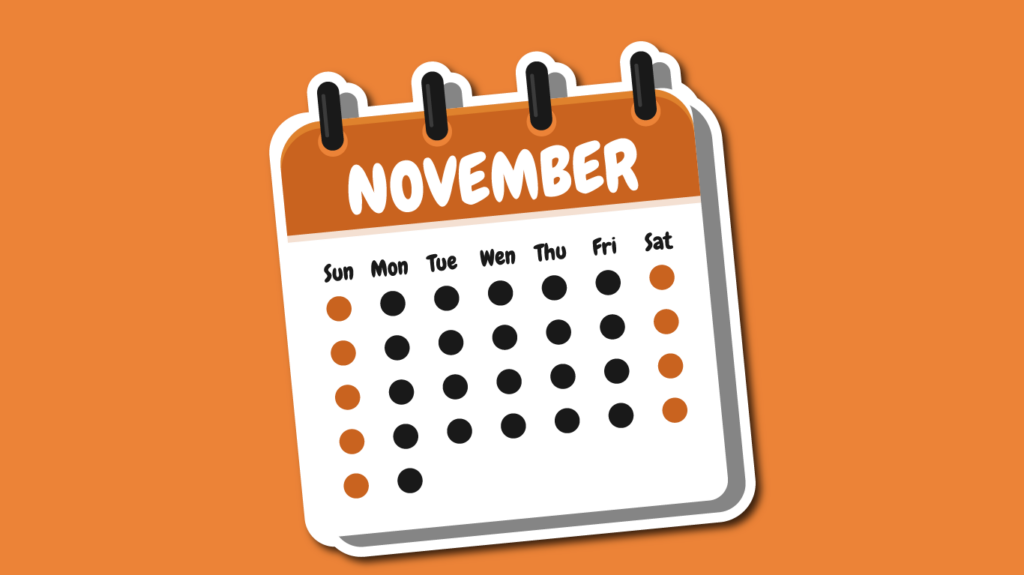 November 2023 safety events
Below is the safety calendar for November, including observation days, awareness months, and other events. Remember to bookmark this safety calendar so you're on top of all of the events that November brings. We've curated November's safety topics with these safety events in mind to keep your workplace safety training relevant.
| | | |
| --- | --- | --- |
| Event | Sponsor | Date(s) |
| Alzheimer's Disease Awareness Month  | | November |
| American Diabetes Month  | | November |
| Diabetes Awareness Month | | November |
| Diabetes-Related Eye Disease Month | | November |
| National Epilepsy Month | | November |
| Osteoporosis Month  | | November |
| Pancreatic Cancer Awareness Month | | November |
| World Diabetes Day | | November 14th |
| Great American Smokeout | | November 18th |
| GERD Awareness Week | | November 23rd-29th |
November safety topics
Alzheimer's disease and the workplace
Alzheimer's disease is one of the biggest causes of dementia. While the cause isn't entirely understood, the common signs and symptoms of Alzheimer's are:
Confusion or disorientation
Difficulty with decision-making
Problems with speech
Changes to personality such as uncharacteristic aggression
Hallucinations
Low mood, depression, or anxiety
Unfortunately, Alzheimer's is a chronic and progressive condition that gets worse over time. So, while a colleague with Alzheimer's may seem able to function as normal in the early stages of the disease, their abilities will likely reduce over time.
To reduce the personal risk of Alzheimer's disease and dementia, colleagues can:
Cut down on or quit smoking
Reduce alcohol intake
Stay physically fit and maintain a healthy weight
Stay mentally activity
Eating a healthy diet
Diabetes and work performance
November is a big month for diabetes-related events and awareness days. With Diabetes Awareness Month, American Diabetes Month, Diabetes-Related Eye Disease Month, and World Diabetes Day, it's the ideal time to talk about diabetes and increase awareness of this disease.
Over 10% of the US population has diabetes, making it highly likely that someone in your workplace is affected by it. Besides getting your colleagues up-to-date with the symptoms of diabetes and what to look out for, it's worth examining how to live a healthy lifestyle to eliminate the risk of contracting Type 2 diabetes. This toolbox talk helps men to understand their personal risk while educating them on the symptoms of the disease.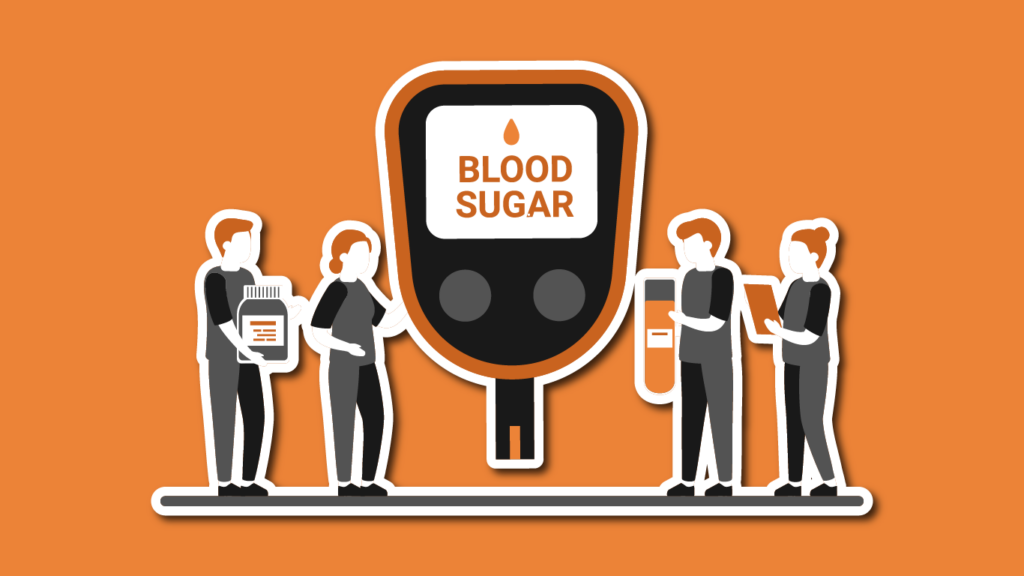 Carcinogens found in the workplace
With Pancreatic Cancer Awareness Month in November, carcinogens are a safety topic that should be frequently discussed. Unfortunately, around 1,806,600 new cases of cancer are diagnosed in the US each year.
Occupational cancer is all-too-common and jobs such as fire-fighting, mining, or as a night shift worker can leave your colleagues more vulnerable. To prevent this, your co-workers should learn to identify sources of carcinogens in their workplace as well as safe exposure levels. And, familiarizing your team with the appropriate PPE (personal protective equipment) for exposure to each material is a good idea.
The ten most common workplace carcinogens are:
Asbestos
Benzene
Cadmium
Chromium
Crystalline silica
Formaldehyde
Ionizing radiation
Lead
Nickel
Wood dust
DOWNLOAD OSHA SAFETY RESOURCES
Epilepsy first aid
Around 3.4 million US citizens are registered with active epilepsy. With National Epilepsy Month in November, this is a topic to get up-to-speed on. Not only should your coworkers be able to identify the signs of seizures in others, but they should be able to administer first aid effectively.
For most seizures, this includes:
Removing potential hazards from the area
Placing their head on a cushion
Placing them in the recovery position once the seizure has ended
Staying with the employee and time the length of the seizure if possible
Call 911 if:
This is their first seizure
The seizure lasts more than five minutes
The person can't breathe or doesn't appear to be awake after
They have back-to-back seizures
They are hurt
They have other underlying health conditions or they are pregnant
However, there are several types of seizures and different courses of action depending on whether the person had their seizure while standing or seated.
Cold weather injuries
With November comes the transition from fall to winter, and with that comes the return of cold weather and cold weather injuries.
Cold stress can be caused by poor fitness and health, wet or damp clothing, ineffective PPE, exhaustion, and underlying health conditions. The types of cold stress include:
Trench foot
Frostbite
Hypothermia
Wind chill
Part of your job as a safety leader is to ensure that your employees are trained on the following at a minimum, according to OSHA's guidelines.
Cold Stress. Workers need to learn:

How to recognize the symptoms of cold stress, prevent cold stress injuries and illnesses
The importance of self-monitoring and monitoring coworkers for symptoms
How to administer first aid and how to call for additional medical assistance in an emergency
How to select proper clothing for cold, wet, and windy conditions

Other winter weather-related hazards. For example, slippery roads and surfaces, windy conditions, and downed power lines. Workers need to learn:

How to recognize these hazards
What are the engineering controls, safe work practices, and how to properly select equipment, including personal protective equipment
Holiday workplace safety
With the Thanksgiving holiday around the corner, safety chats are important to maintain. There is plenty of safety topics to cover around Thanksgiving and in the lead-up to Christmas. These can include:
Personal hygiene, infection, and health (due to the cold temperatures and higher risk of spreading disease)
Fatigue and exhaustion
Exposure to cold temperatures
Cold weather working conditions and patterns
Winter weather and snow, including vehicle safety and ladder safety regulations
The holiday season can also bring other safety issues like increases in alcohol and drug consumption. Blackout Wednesday (the evening before Thanksgiving) is also referred to as Drinksgiving and the date where national alcohol and binge drinking is at an all-time high. Because of this, drunk driving accidents are more likely to occur over the holiday period. Fatigue, hangovers, and coming into work intoxicated can cause preventable injuries and accidents. So, it's important to remind employees that it's important to come to work sober.
FAQ
Can Alzheimer's patients work?
In the early stage of Alzheimer's, it's often recommended that patients volunteer or work (with adjustments) to keep their minds engaged. The worker cannot legally be dismissed for having Alzheimer's, and it is the employer's responsibility to make the workplace safe for them. In the later stages of the disease, working may become more difficult.
Should diabetes be an occupational concern?
Diabetes is not an occupational hazard or concern. However, if a member of your staff does have it, they will need access to insulin and a first-aid plan in case of any issues. You may also need to make reasonable adjustments to the working environment.
What do you do when an employee has a seizure at work?
If an employee has a seizure in the workplace, it's important to administer first aid as outlined above. Remember that, as a safety leader, it may be your responsibility to record a seizure at work as per OSHA guidelines. If there is additional injury as a result of the seizure, this should be recorded, too.
Conclusion
November is a busy month for all things safety, but now is not the time to let standards slip, especially with the holiday season around the corner. We hope you'll be able to use the safety calendar, toolbox talks ideas, and resources in this article to help guide you through.
If you're enjoying our monthly safety topic ideas, keep an eye out for our next article: December safety topics. And, don't forget to bookmark our Monthly Safety Topics article for monthly and seasonal safety briefing ideas.
References and further reading