The hazards that your workers face change with the seasons, and so should the topics of your safety talks. For example, if you discuss the best ways to prevent sunburn in your January safety topics, there is a lot less chance of employees remembering the details by the time it becomes relevant again! This is why we are providing you with a list of engaging and relevant March safety topics.
While our February safety talk topics centered on rain and ice, this month we are much more likely to see the sun. That doesn't mean you can be any less focused on safety. It means there are different hazards to be aware of. This article is meant for safety professionals who want to prepare workers for March in the safest way possible. Let's get started!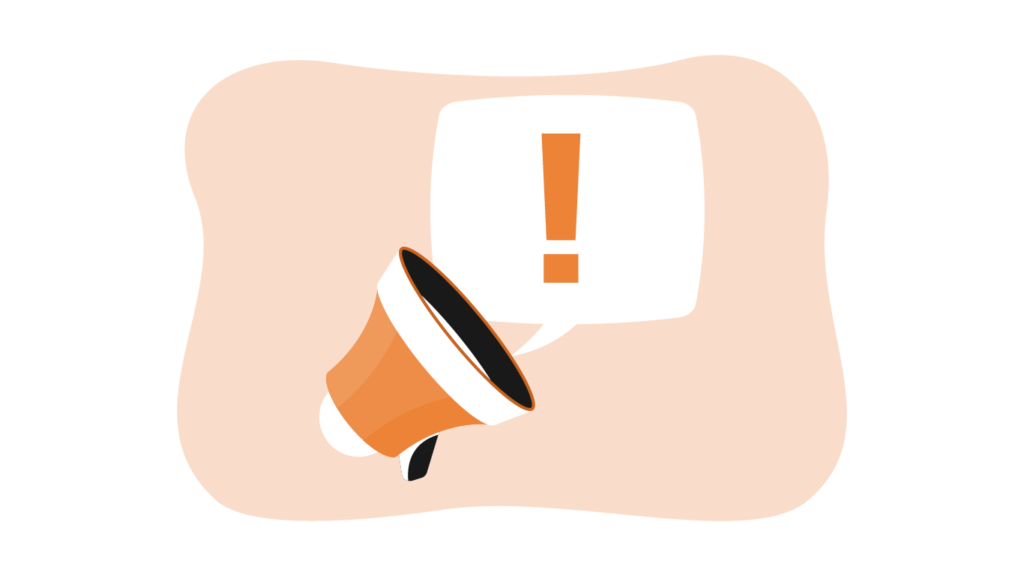 March Safety Events
First, let's look at the most important safety events for inspiration. Here are some of the March safety events that occur in the U.S. and around the world during the third month of the year.
| | |
| --- | --- |
| Event | Organizer |
| | American Ladder Institute |
| | Prevent Blindness America |
| | U.S. Department of Health & Human Services |
| | Brain Injury Association of America |
| | National Sleep Foundation |
March Safety Topics
Based around the safety events happening in March and the conditions in which you may be working, here is a selection of relevant safety topics you can use in your toolbox talks.
Eye injury
Around 2,000 Americans suffer eye injuries every single day, with a large proportion coming in the construction industry, making this a great construction safety talk idea.
Another reason to talk about eye hazards is that they are one of the leading causes of preventable injuries. But, even in the event of a minor injury, the worker can be left in pain, with vision problems and unable to work. This is why it is hugely important to be aware of eye safety in the work environment.
The various hazards are a great starting point for your toolbox talk. Many eye injuries result from dust and other small particles entering the eye, but others occur when splinters of metal or wood fly up during hammering. Workers should also be careful after handling hazardous substances not to touch their eyes. In spring, workers who suffer from hay fever need to be on guard for this, ensuring they remove safety gloves and wash hands of chemicals before rubbing their eyes.
Here is a great eye injury toolbox talk that you can use.
Eye and Face PPE
A worker's eye and face PPE is essential for preventing workplace eye injuries. Knowing which articles of personal protective equipment to wear for the job, such as goggles, safety glasses and face shields, and how to wear them properly, is key for preventing accidents and injuries.
It's also important to educate employees on the features of their PPE. Some safety goggles and other eye protection items can thwart flying particles and chemical hazards, whereas others only protect against particles. Knowing how to tell the difference between the two is crucial.
You can use this safety talk on eye and face PPE with your staff.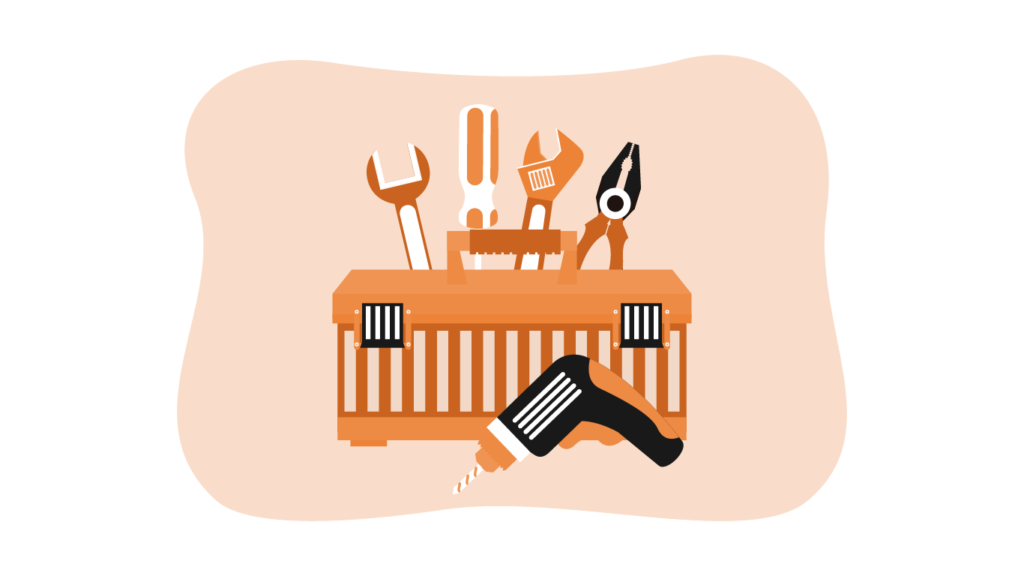 Ladder Safety
At home you might see spring as an opportunity to get your ladder out and complete some tasks when the weather is nice. However, in many places, there is still a changeable forecast at this time of year. Workers who have to be out on ladders all year round, need to be ready for anything.
Some mornings can still be very cold, meaning that ice, frost and dew could cause a hazard. In addition, the weather might be fine when workers start their shift, but it can quickly cloud over and cause showers. Preparation is key here.
Workers should check that the ladder is in good condition, to prevent an accident. They should also make sure that they have the right kind of ladder for the job, and this toolbox talk will help with that.
Fall Prevention
When you work at heights, falls are a constant risk. They are, in fact, the most common cause of death in the workplace in the construction industry. This is why OSHA constantly campaigns for businesses to make their fall protection strategies more robust.
You should analyze which hazards are relevant to your site and make sure that you consistently bring up this topic in your daily safety meetings. Besides hazard spotting, another key element of fall prevention is the ability to properly inspect your PPE.
This toolbox talk on the inspection requirements for self retracting lifelines is full of important information for your workforce. 
Fatigue
If a worker is tired or drowsy, this could have disastrous consequences. Particularly if they work with heavy machinery. Fatigue leads to lapses in concentration and could also see the worker forget to put important safety processes into play, leading to additional workplace hazards.
In fact, it has been found that sleep deprived workers can be impaired in the same way someone over the drink drive limit is. With hazards all over a site, this is a dangerous situation. Whether it is potentially hurting themselves, through hand injuries for example, or maybe hurting others.
This safety talk on managing fatigue in the workplace is a good starter for highlighting the dangers of working without adequate sleep.
Near Miss
Near misses are situations in which the circumstances were set up in such a way that there could easily have been an accident. A near miss is a warning for workplaces to eliminate hazards before the next time, when everyone might not be as lucky.
They break down into unsafe condition near misses, where something to do with the environment or equipment could have caused an accident, and unsafe act near misses. This is to do with the actions of other employees. For example, when someone is deprived of sleep but they continue to work on site. Fatigue fits into the latter category by the way.
Here is a near miss toolbox talk to inform your co-workers.
Poison Prevention
With Poison Prevention Week occuring in March, it makes sense to think about the poisons evident on site. There are a wide range of substances that could poison workers, including kerosene, antifreeze, engine oil and many more.
In fact, although many might associate poisoning with children who accidentally ingest a substance, more than 60 percent of poisonings affect adults aged between 20 and 49.
This is a good poison prevention workplace safety talk.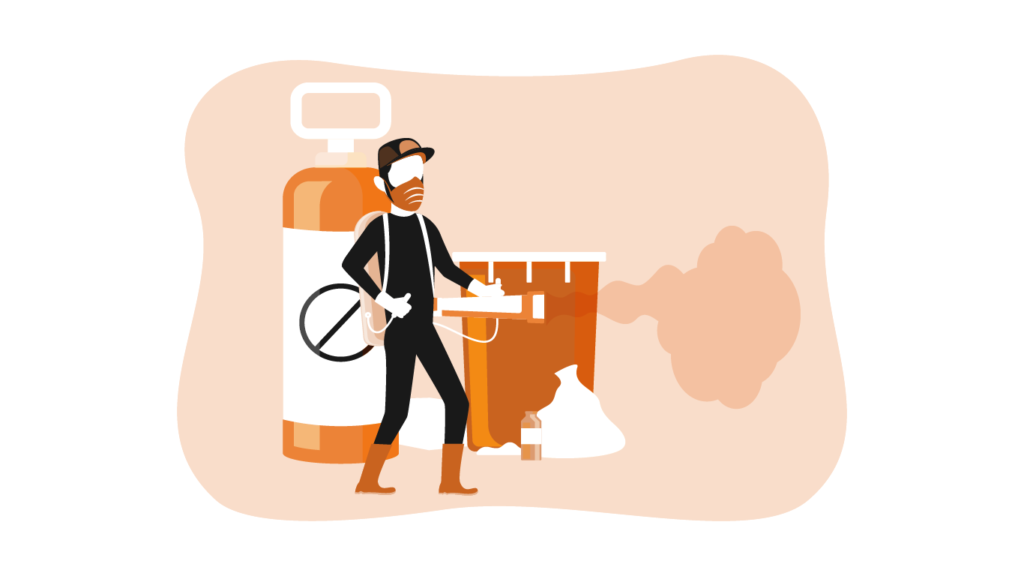 Pressure Washer Use
After the grimness of winter passes, it is time to clean up the environment. This might be when you choose to use the pressure washer in the workplace. These are very handy items, but they can cause injuries when misused, especially if the intense spray hits a person.
Instruct your team in the best practices for repair, maintenance, inspection and use to make sure they get the best out of the machine in a safe and orderly manner.
Take a look at this pressure washer toolbox talk for more information.
Spring Safety Tips
With the beginning of spring comes a host of different hazards to keep in mind. Here are some tips for keeping workers safe in spring:
Be ready for changeable weather. It can easily flick between dry and deluge and warm and cold in no time during spring. Outdoor and remote workers should be prepared for anything and you must supply them with the equipment they need.
Slips, trips and falls can be an issue following a frozen winter. The big thaw can lead to boggy conditions around your job site. These add hazards to the workplace.
As we move into the warmer months of the year, your outdoor workers need to be aware of insects like ticks and mosquitos, which can cause illness. Wearing appropriate clothing to prevent this, such as long sleeves, is a must at this time of the year.
Be aware of the signs of illnesses that relate to the heat. Once the temperature creeps up, workers can get headaches and start to feel dizzy and nauseous if it becomes too hot.
Conclusion
Most people are happy to see the end of winter and the first signs of spring appearing. However, that doesn't mean that life becomes easier! In fact, there are many hazards to look out for in spring, as well as a lot of thought-provoking national events that can focus our minds on keeping safe. We hope these March safety topics will help you prepare your co-workers thoroughly.
And don't forget to keep your safety messaging fresh and engaging with funny safety topics, safety culture leadership quotes and, why not, short videos from the best TikTok safety accounts.
References and Further Reading