Leaves are falling, Hallowe'en is around the corner, the temperature is dropping. It can only be one thing: Fall is well and truly here! To keep safety on top of your team's mind, we've put together 7 October safety topics to discuss…
With the biggest safety event calendar of the year so far, there is plenty to talk about. And, if you need even more in the way of inspiration, look back at our August Safety Topics and September Safety Topics. With that said, let's look at some safety topics for this month.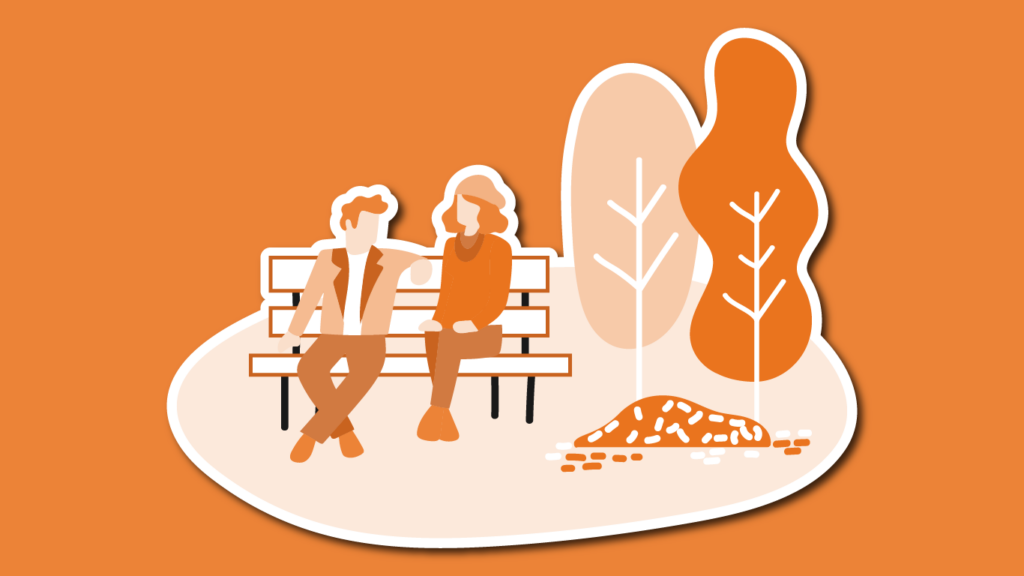 October safety events
Below is the safety calendar for October, including observation days, awareness months, and other events. Try pairing our safety topics below with this calendar to keep each toolbox talk as relevant as possible.
| | | |
| --- | --- | --- |
| Event | Sponsor | Date(s) |
| National Substance Abuse Prevention Month | | October |
| National Protect Your Hearing Month | | October |
| Breast Cancer Awareness Month | | October |
| National Fire Prevention Week | | October 3-9th |
| Mental Illness Awareness Week | | October 3-9th |
| Bleeding Disorders Awareness Week – Haemophilia Awareness Week | | October 10-16th |
| World Mental Health Day | | October 10th |
| Metastatic Breast Cancer Awareness Day | | October 13th |
| National Depression Screening Day | | October 14th |
| World Osteoporosis Day | | October 20th |
October safety topics
Personal Protective Equipment (PPE) for hearing
Tied in with National Protect Your Hearing Month in October, this is the ideal time to talk about PPE for hearing. OSHA says that an estimated 22,000,000 workers are exposed to potentially damaging noise at work annually.
The signs of noise levels being too high at work are:
Ringing or humming in your ear after work
Shouting to speak to a coworker who is 2 feet away
Experiencing temporary hearing loss outside of work.
Although these effects are temporary, the long-term effects can result in occupational hearing loss or OHL. This may lead to 50-100% hearing loss.
To prevent hearing loss, coworkers should be wearing appropriate PPE including earmuffs or earplugs. Below are handy workplace safety resources that you can work on with your team to understand the risks of different noise levels and at which points the proper use of personal protective equipment is required.
Protect your workers' lungs with Respiratory Protective Equipment (RPE)
Besides PPE, the importance of RPE (Respiratory Protective Equipment) should not be overlooked or underestimated. Lack of it can lead to a number of serious lung-related illnesses including cancer, asthma, COPD, and many others.
About 5 million U.S. workers in 1.3 million workplaces are required to wear respirators on the job, to protect them from insufficient oxygen, harmful dust, fogs, smokes, mists, vapors, and sprays, as well as infectious matter.
Despite this, OSHA reports that violation of the Respiratory Protection Standard (29 CFR 1910.134) is one of its top 10 most frequently cited standards during workplace inspections.
So, when do your workers require a respirator? Are dust masks enough? Walk your team through using this safety talk.
Fire prevention
With National Fire Prevention Week from October 3-October 9th, going back to basics with best practices is a good starting point. Driving safer workplaces is our job as safety leaders and fire prevention makes an evergreen workplace safety topic in America and internationally.
Start with the essentials: escape routes, emergency action plan, fire extinguisher height and placement. Make sure that everyone is up-to-speed with their responsibilities and what they should do in case of a fire. In times of crisis, it's human nature to panic. So, reinforce this information by creating posters around your workplace to help in an emergency.
Alongside the emergency action plan, make sure your team understands in your safety talks how clutter in the way of evacuation routes can cause fatal problems and injuries. This is something to look out for at all times. Of course, you can test this knowledge soon after. Just stage a fire drill to check everyone's knowledge of the different hazards, safety measures, and the fire escape plan.
Another important topic to cover is fire hazard identification. There are plenty of fire hazards to look out for such as heaters, overheating machinery, or even explosions. Check regularly for working smoke alarms and give your team simple tips on what to do in case of an emergency.
The National Fire Protection Association (NFPA) has put together some information on the sound of smoke alarms and carbon monoxide alarms for businesses and home fires. This can be used alongside fire prevention toolbox talks.
Prevention tips for breast cancer
With October come two critical awareness events: Breast Cancer Awareness Month throughout the month and Metastatic Breast Cancer Awareness Day on October 13th.
Men and women can both fall victim to breast cancer, so this is a great opportunity to familiarise your colleagues with the signs and symptoms of this form of cancer. Considering that Cancer.org suggests 43,000 women die from breast cancer each year, this is an important toolbox topic to cover. This graphic from Breast Cancer Now is a good place to start in terms of prevention and discovering cancer.
While genetics and family history cannot be changed, other risk factors for breast cancer that can be changed include:
A lack of physical activity
Being overweight or obese
Taking hormones
Drinking alcohol
Shifting hormones due to working at night
Exposure to carcinogens
Smoking.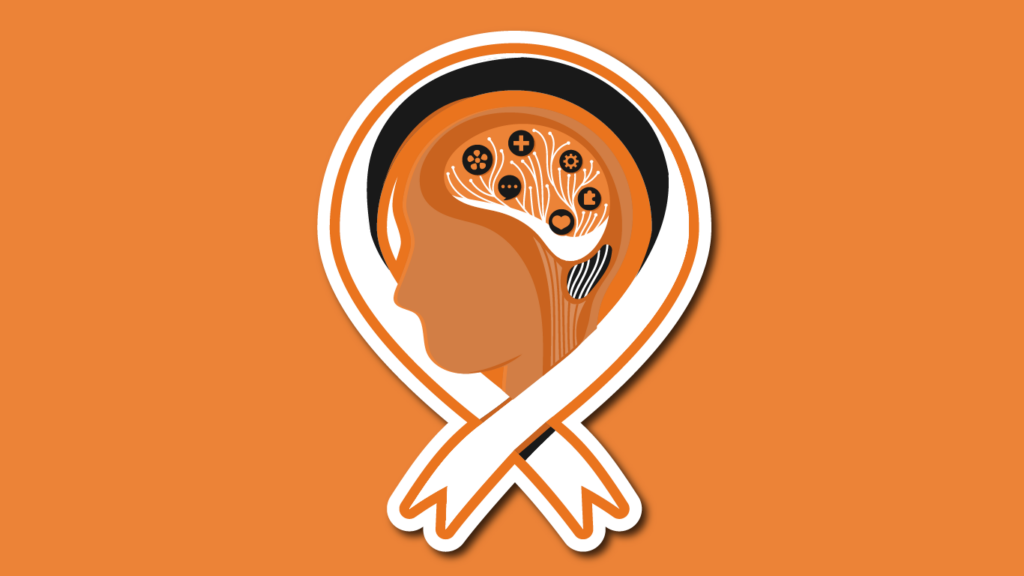 Mental health in the workplace
With both Mental Illness Awareness Week and World Mental Health Day falling in October, this is the perfect time to bring up the topic of mental health in the workplace. Since 2019, OSHA has been responsible for protecting workers' mental health as well as physical health. Sadly, unintentional workplace overdoses and death by suicide amount to 10% of all occupational fatalities.
So, besides preventing drug and opioid use and encouraging your team to be sober at work — something we covered in our September Safety Topics — you may also want to discuss topics such as addiction, trauma, PTSD anxiety, bipolar disorder, and depression in the workplace. Statistics say that 60% of employees who are struggling never speak about it to anyone at work. So, it's critical to change this. One upcoming trend is people finding a green job.
Encourage your team to ACT with their coworkers:
Acknowledge that you've noticed a change in their behavior or mood
Care by reminding them that you are there for them
Talk about information and resources and ask how you can help.
Those in supervisory roles should be especially attentive to this and the possible danger to workers and others.
Osteoporosis prevention exercises
On October 20th of this year, International Osteoporosis Foundation brings World Osteoporosis Day. Osteoporosis is a weakening of the bones which means small stress can cause bone fractures or bone breaks. This is because the new bone doesn't grow back as fast as the old bone is broken down.
Low calcium intake, eating disorders, or stomach surgery such as gastrointestinal operations can be risk factors. The list also includes steroids, medical conditions, and some lifestyle choices. Osteoporosis is irreversible but medication is available to slow down the bone loss. To prevent this condition, work through some exercises with your team.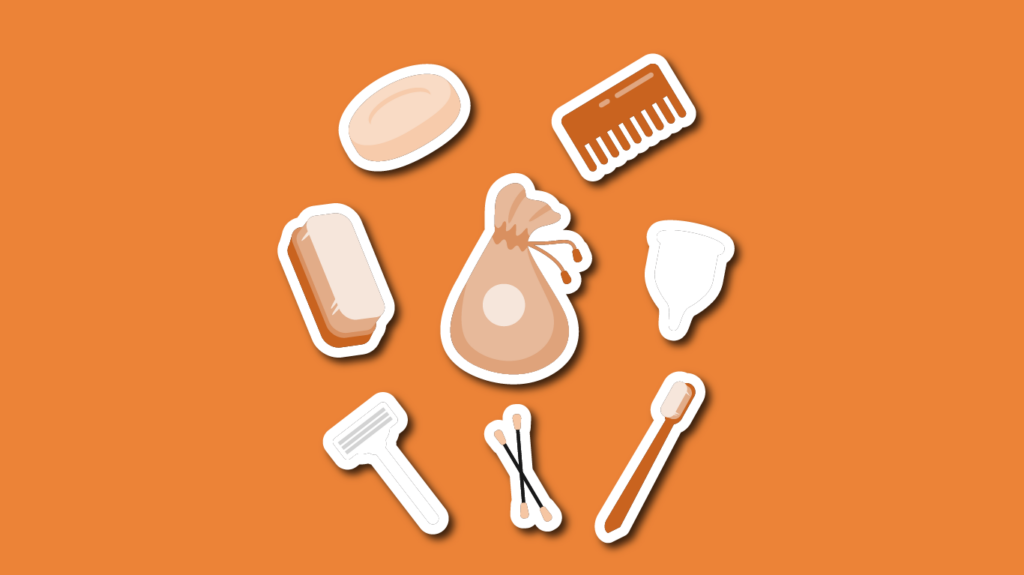 Personal hygiene
As we move into fall, the weather cools down and we may experience some chillier spells. With cold and flu season around the corner, plus the ongoing risk of COVID-19, preventing the spread of germs is absolutely critical to preserve workplace health.
In 2019-2020, the US had an estimated 400,000 hospitalizations due to influenza and 22,000 deaths. In previous years, deaths have been as high as 95,000 annually. This is a good time to reinforce good hygiene as well as the differences between COVID-19 and flu.
Some easy habits to reinforce include:
Frequent handwashing
Regular sanitization: hands, surfaces, tools, machinery, PPE, etc.
Fresh air where possible
Wearing of masks as appropriate
Using own mugs, forks, cutlery, etc.
Coughing into a tissue or sleeve
Refrain from touching the face
Stay home if unwell.
Whether you create your own resources for this or the below toolbox talk, this is a conversation not to be missed out on in the fall.
Conclusion
With another safety calendar that's bursting at the seams, there should be plenty for you all to discuss as we enter the fall. Use this compilation of tips, toolbox talks, videos, safety briefings, and regular safety reminders to cover all of the topics and to keep them as relevant as possible to your coworkers. You can also quickly quiz your staff after each toolbox talk to recap, for a better experience and recall.
Enjoying our monthly inspiration? Don't forget to keep your eyes peeled for next month's article: November safety topics. Bookmark our Monthly Safety Topics article for additional toolbox talks.
References and further reading